Hello LeLu's,
It is with great pleasure that we share our participation @ Skin Fair 2019, with the release of Korina, our latest in our collection of Bento heads. She is beautiful, with strong, yet soft features that will surely not disappoint, this new head comes with two hairbases, which have been created using the default SL UV Maps. We would also love to introduce a new line of beards that perfectly fit our two male heads, Andrea and Guy, these items are exclusive to Skin Fair and will be displayed until March 24th, and in our store thereafter. As we know just how chaotic events can be with lag, and others visiting said events, we have placed the demo in our group for everyone to try from the comfort of your home, if you are not a member yet, please join by following the link provided in this post.
Group: secondlife:///app/group/b4820d07-1543-6d56-e6bd-ab848903ee9b/about
LeLutka booth at Skin Fair 2019: http://maps.secondlife.com/secondlife/Voodoo%20Nights/102/134/100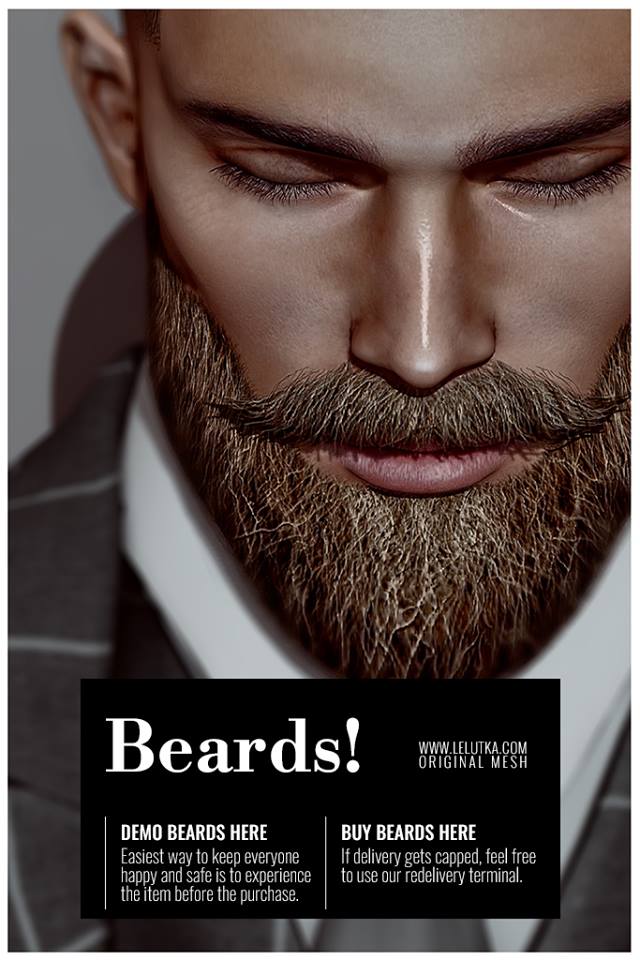 We hope you enjoy this release as much as we enjoyed creating it!
With love,
LeLutka